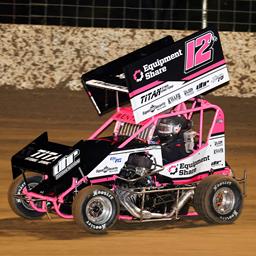 ---
Mendoza Records Podium Finish at The Ridge
Bentley Mendoza continued his rookie season in the 600cc Mini Sprint division on Friday evening with a trip to Crowley's Ridge Raceway (Paragould, Ark.) for the No-Fender Friday event.
Making his first start at the tricky, 1/4-mile oval Bentley finished third in his heat race before also finishing third in the feature behind Brian Ross and Ayden Gatewood.
Full results from the program are available at www.CrowleysRidgeRaceway.com.
Back to News